YEAH! Peak of the Week 5/03 Mystery Perks, Ancestral Elephants, Customer Review
By Kate and Hardy | 05/03/2023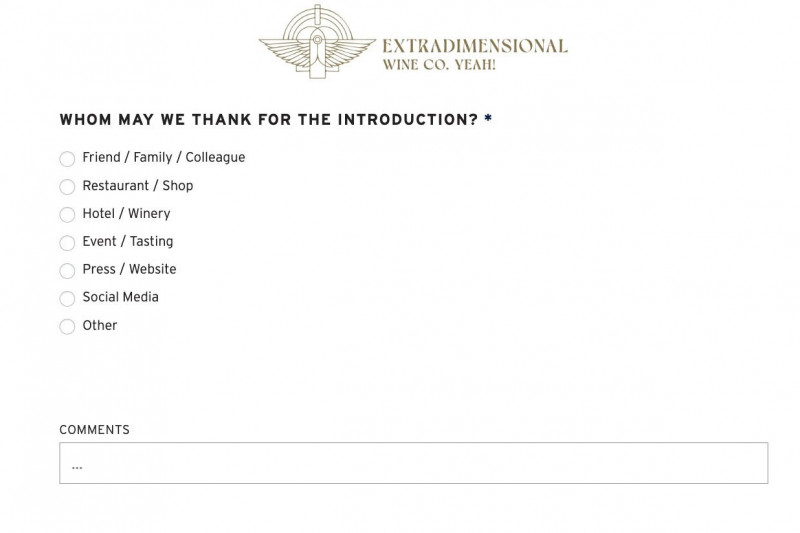 Your Extradimensional Peak of the Week is Here!
05/03/23
Winery Happenings
As we like to say, what we delight in defines us. If Yeah! lights you up and you want more of the delight, this is what to do:
Refer Yeah! wine to people you know. Send them this link to sign up and place an order. Tell them to add your name to the comment section.
Those people get a mystery box of delights after placing their first order.
You then get a mystery box of delights sent to your door.
We promise only the fun stuff in these mystery boxes (think specialty pantry items, books, bags, and other rare Yeah! goodness).
Writing
In his first Extradimensional journal entry, Hardy takes a bold stance around the incorrect ways in which we are taught and conditioned to smell wine. In Smell. What Are You Missing? he explores how smell significantly differs from our other senses and transports us through our past.
Tunes
Hardy's latest track infatuation is Indigena - ALUNA Revision by Ancestral Elephants featuring ALUNA. It sounds like growth, hope, and spring. It has been on repeat this week and has him bobbing and swaying around the winery and home.
A Wine Love Note
We are moved with gratitude when you take the time to tell us your thoughts on our wines and share your notes and reviews with us. We read every line and appreciate the opportunity to share your words with the Yeah! community. We had a hunch that Go Rick Red! was going to be a fan favorite, and after one of our newest customers sent us an email with the following review, we are pleased to confirm that this wine is bringing the joy we knew it would. We hope you open a bottle and take a trip back to your 20's.
<1/2 hour decant. My first EWCY! experience. Had no idea what to expect. Very pronounced strawberry on the nose. Extreme freshness and great lift - this is like being 20 years old again. Exuberance also means less depth: like life itself, you can't have both at the same time. But you feel the winemaker's choice and I love it.
(And for precision's sake, allow me to distinguish between complexity and depth. There is an astonishing complexity to this wine, lots of pyrotechnic sensations. But there is a difference between complexity and depth, as there is a tension between exuberance and joy, understood only later in life. An artist must choose, and a choice has been made here. I don't criticize the choice, I admire and recognize it. But a choice past a point is forced on you.)
A comparison: one of my favorite singers is Elizabeth Fraser. Her voice is unique, ethereal and haunting. It is not the technical equivalent of a great operatic voice like, say, Renee Fleming or Kiri te Kanawa. But they are voices I admire, whereas my angel Liz has a voice you fall in love with. So it is with my first Extradimensional wine, tonight up against a Chateau Lafleur and a Vice Versa Spinning Plates: it's the wine you decide to love.
Bottom line: I am fricken delighted to have a flight of EWCY! Wines and look forward to a wild ride on all of them!
Score: 93. Relative to expectations: +++ yeah!
Yeah! List
What we delight in, defines us.
Wines are released with full hearts three times each year. Please join the mailing list to be notified about offers.